Sed ut perspiciatis unde omnis iste natus error sit voluptatem accusantium doloremque laudantium, totam rem aperiam. Sed ut perspiciatis unde omnis iste natus error sit voluptatem.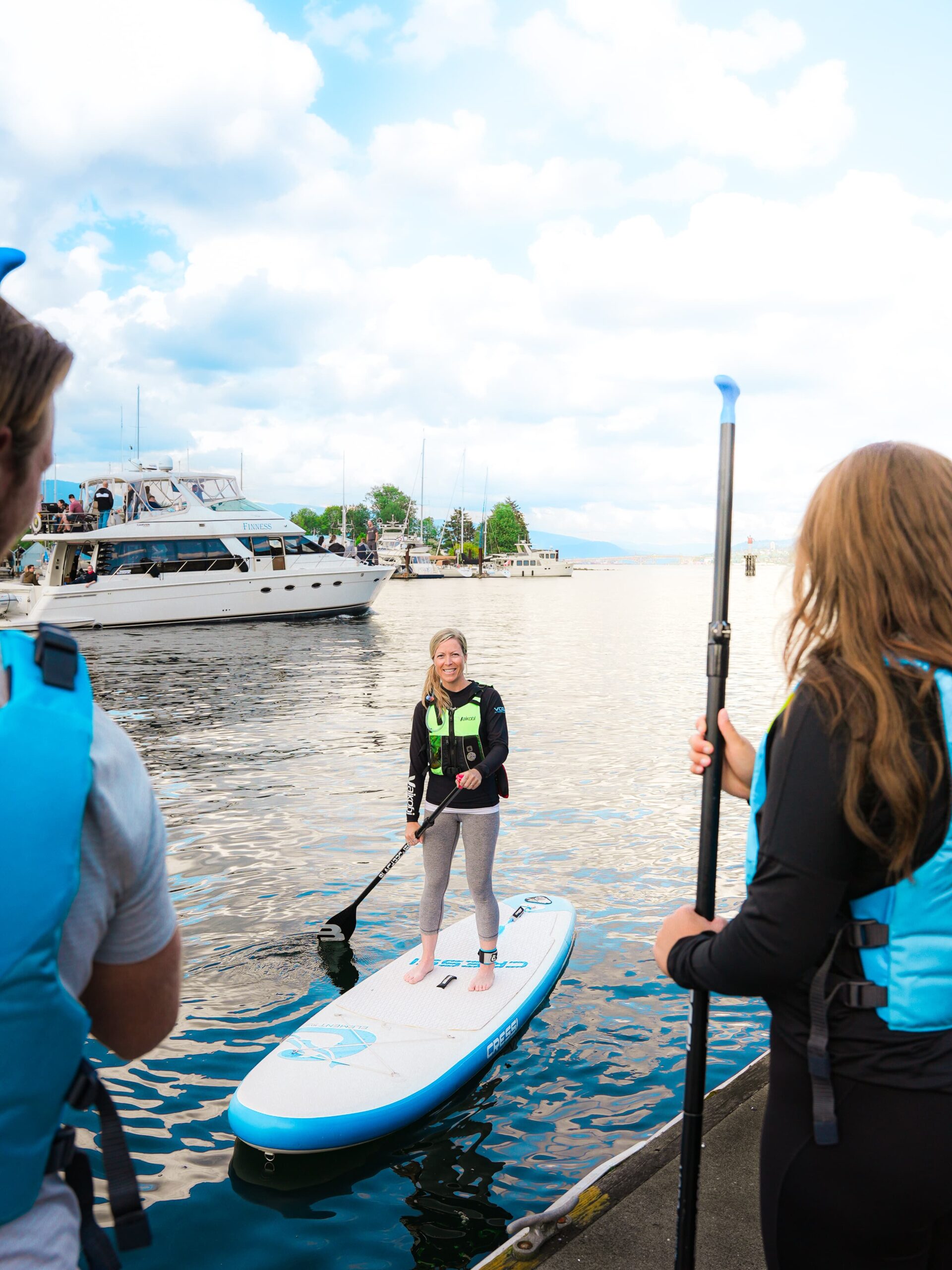 SUP Kick Start
Available in Burnaby*, Vancouver* & White Rock.
This 90min-2 hour lesson will not only show you why being on the water on the west coast is magical – but we will teach you ALL the basic skills you need to continue to explore and join us on future excursions.
Our Paddle Canada certified instructors will share their knowledge and passion for the waters with you. This session will include an on-land safety talk, a thorough breakdown of equipment and its uses followed by an understanding of tides, and weather for your area. Then you will take to the water and continue your learning and tour of the area soaking in nature and knowledge.
SUP Kick Start is an all-level session and is recommended to take prior to ANY and all other SUP lessons and adventures with us – this will set you up for the most success and understanding of your level and experience for future paddling adventures.
*Equipment can be provided, please reach out in advance if you need rentals.
SUP Mermaid 4 Life
Available in Burnaby* & Vancouver*.
Continue to build on your decision-making, reading tides/winds and your on-water skills by joining our 'Mermaid 4 Life' classes. Each class will be customized to your skills and your instructor will ensure you have key techniques to work on while exploring the waters of the lower mainland with like-minded water-people. These sessions will have a minimum of 2 and a max of 6 paddlers.
All Mermaids & Mermen are welcome so long as you have already taken your SUP Kick Start or equivalent.
Paddle Canada SUP Basics skill course with Stand Up Paddle Vancouver, or another Paddle Canada Instructor in the area.
*Locations will vary.  Your Mermaid 4 Life lessons can be purchased as a single session OR save by purchasing 4 sessions upfront and booking in based on your schedule.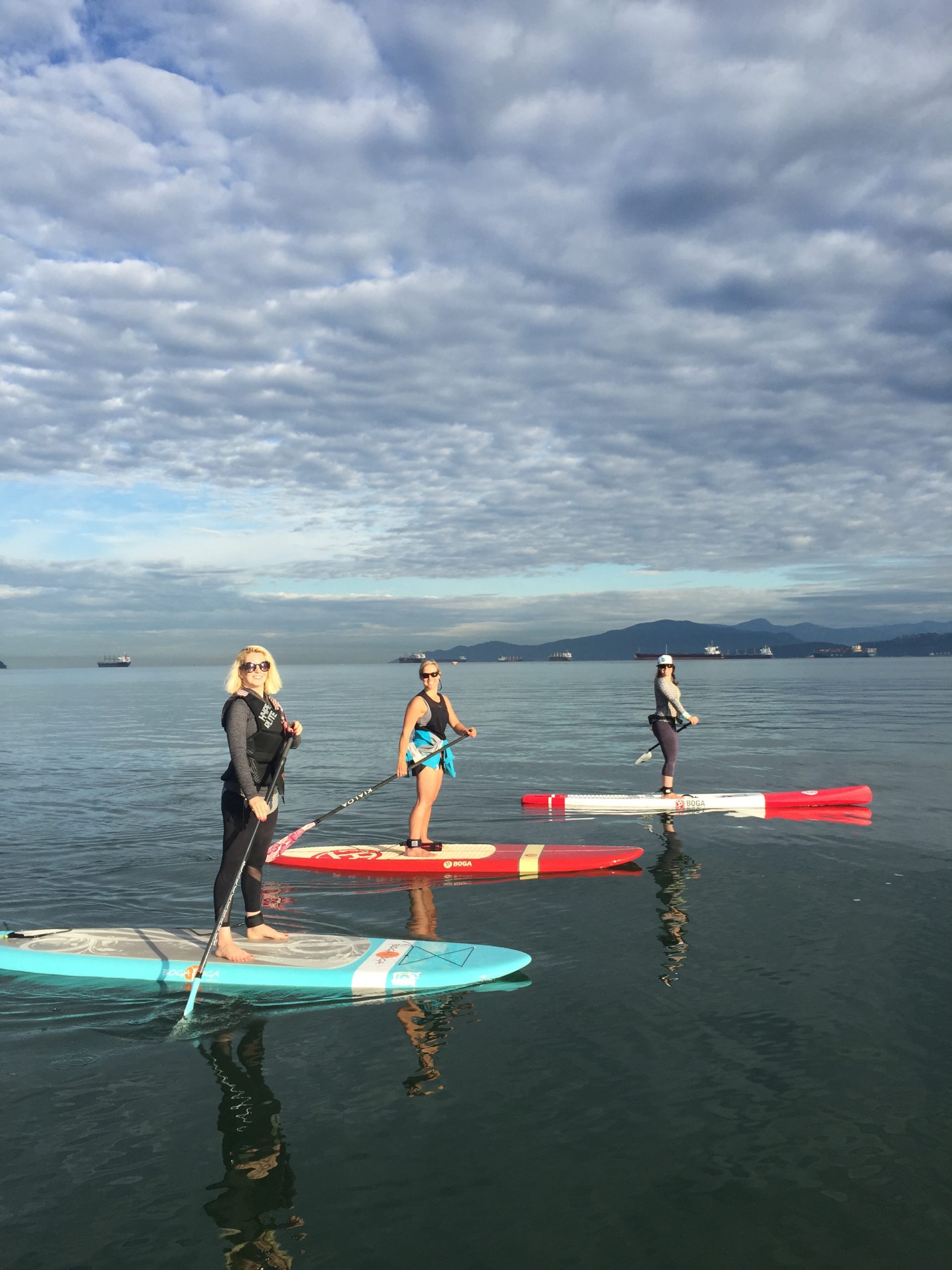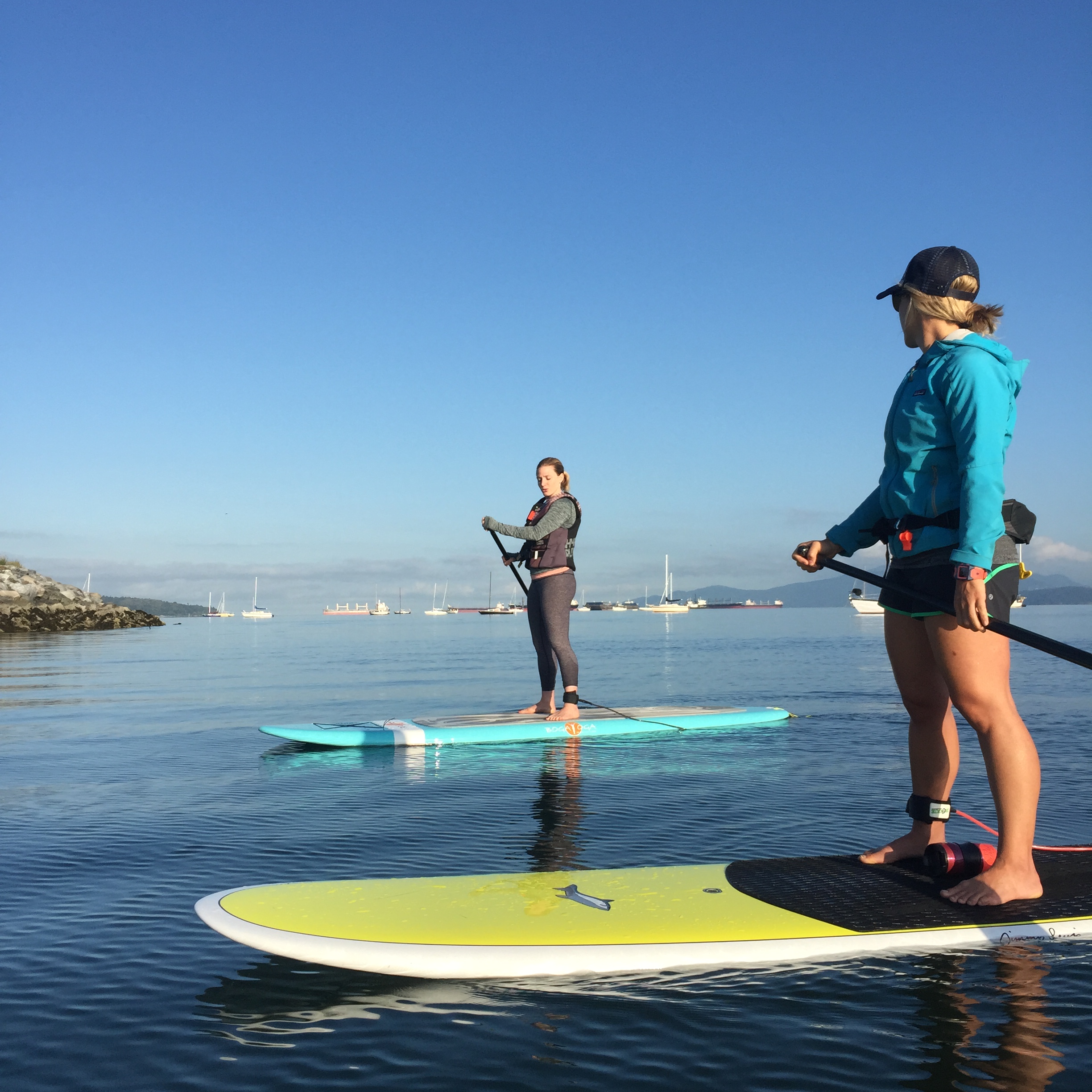 SUP Sunset to Moonrise
Available in White Rock only
Join us for a magical evening on the water where we gather to watch the sunset and the moonrise. Our certified Paddle Canada Instructors will share their key safety tips for accessing the water at this magical hour – what is needed and how to stay safe when paddling in the dark.
Then join us as we venture into the beauty and share full moon insights and a short guided meditation (sometimes a moving meditation) Purchase a 4 pack of sessions and register for 4 of our 5 SUP Sunset to moonrise paddles in White Rock.
SUP Kick start OR equivalent skills required. Unsure? contact us prior to booking.
Paddle Canada SUP Skills Courses & Clinics
Flatwater SUP Basics – similar to our SUP Kick Start session this 2-hour course will include the complete SUP Basics as outlined by Paddle Canada. The focus of this course is to provide the participants with the knowledge, safety and skills to access the water confidently on their own and/or choose when and where to go out to the level of their ability.
In this course, students will learn skills to read the weather and water conditions to suit their ability, awareness of what is required by law and what is recommended safety equipment when paddling solo or in a group and on-water skills to access and navigate flatwater conditions.
Flatwater SUP Advanced – This 2-hour course will include the next level of stand-up paddle skills on the water preparing to access more dynamic waters, expanding on the SUP Basic Course students will also learn methods of towing, and rescues in addition to a wide variety of skills to navigate waters that suit their level of ability.
Participants in this course should be comfortable performing basic maneuvers and ready to move their feet and expand their skills to prepare for future SUP courses in Surf, River and Navigation.